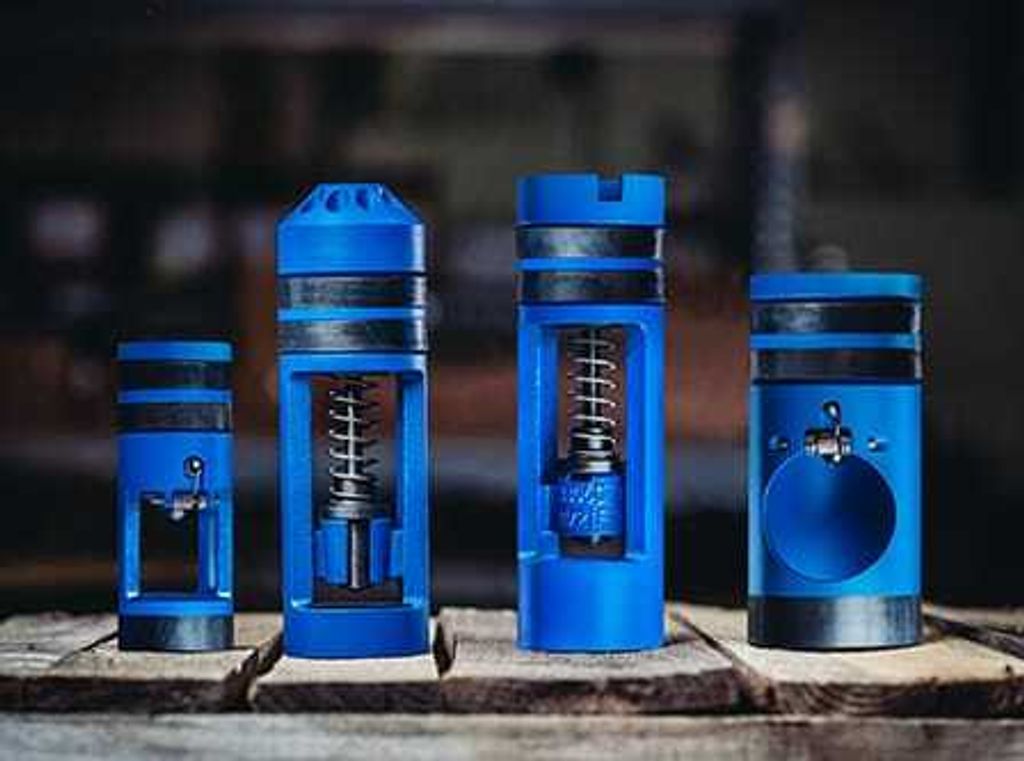 Drillmax Drill Pipe Float Valves
Drillmax manufactures a full line of drill pipe float valves also known as "blue valves" are engineered for optimum performance and reliability. The blue float valve prevents drilling fluids, cuttings and metal debris from flowing back up the drill string. When correctly installed on the drill string these blue valves provide added blowout prevention.
Drillmax Drill Pipe (DP) Float valves are available for standard service, H2S – 300°F service (HNBR/HSN) and H2S – 400°F service (Viton.)
Interchangeable with Baker/Forum®
Xylan® coating reduces corrosion and erosion
Investment cast flappers, case hardened for wear resistance
Model F, FA, FBP, & FBPA sizes
1R, 1F2R, 2F3R, 3F, 3½ IF, 4R, 4F, 5R, 5F6R, and 6F
Model G, GA, GC, GCA and GS sizes
1F2R, 2F3R, 3F, 3½ IF, 4R, 4F, 4F GS*, 5R and 5F6R
*GS comes in size 4F short.
---