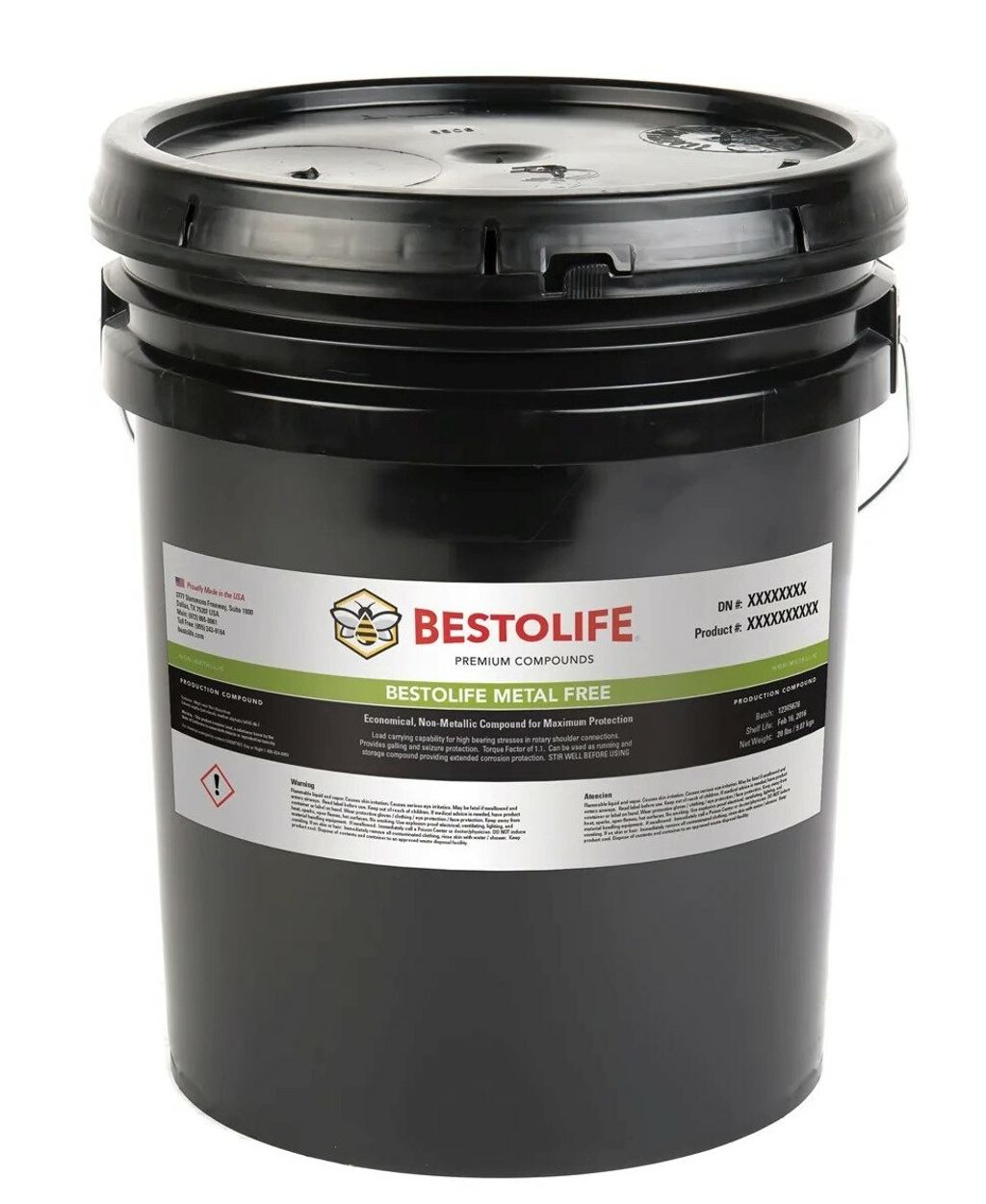 Bestolife® Metal Free
BESTOLIFE® Metal Free is a non-metallic thread compound for API OCTG and BTC. A blend of synthetic and amorphous graphite, PTFE, and other non-metallic additives, Metal Free contains no toxic materials. It delivers galling and thread protection and conforms to API RP 5A3.
APPLICATIONS
Economical, non-metallic compound for maximum protection. Metal Free is a running compound and not designed to be used as a storage compound.
PRODUCT CHARACTERISTICS

Color:
Black
Penetration:
310-330 (ASTM D 217)
Weight/Gallon:
9.1 pounds/gallon
Dropping Point:
≥350°F/≥177°C (typ)
Flash Point:
≥392°F/≥200°C (min)
Brushable To:
10°F/-12°C
Friction Factor:
0.9 (relative API Modified)
Shelf Life:
4 years (unopened container)
Contains:
Synthetic and amorphous graphite, PTFE, and other nonmetallic additives
---