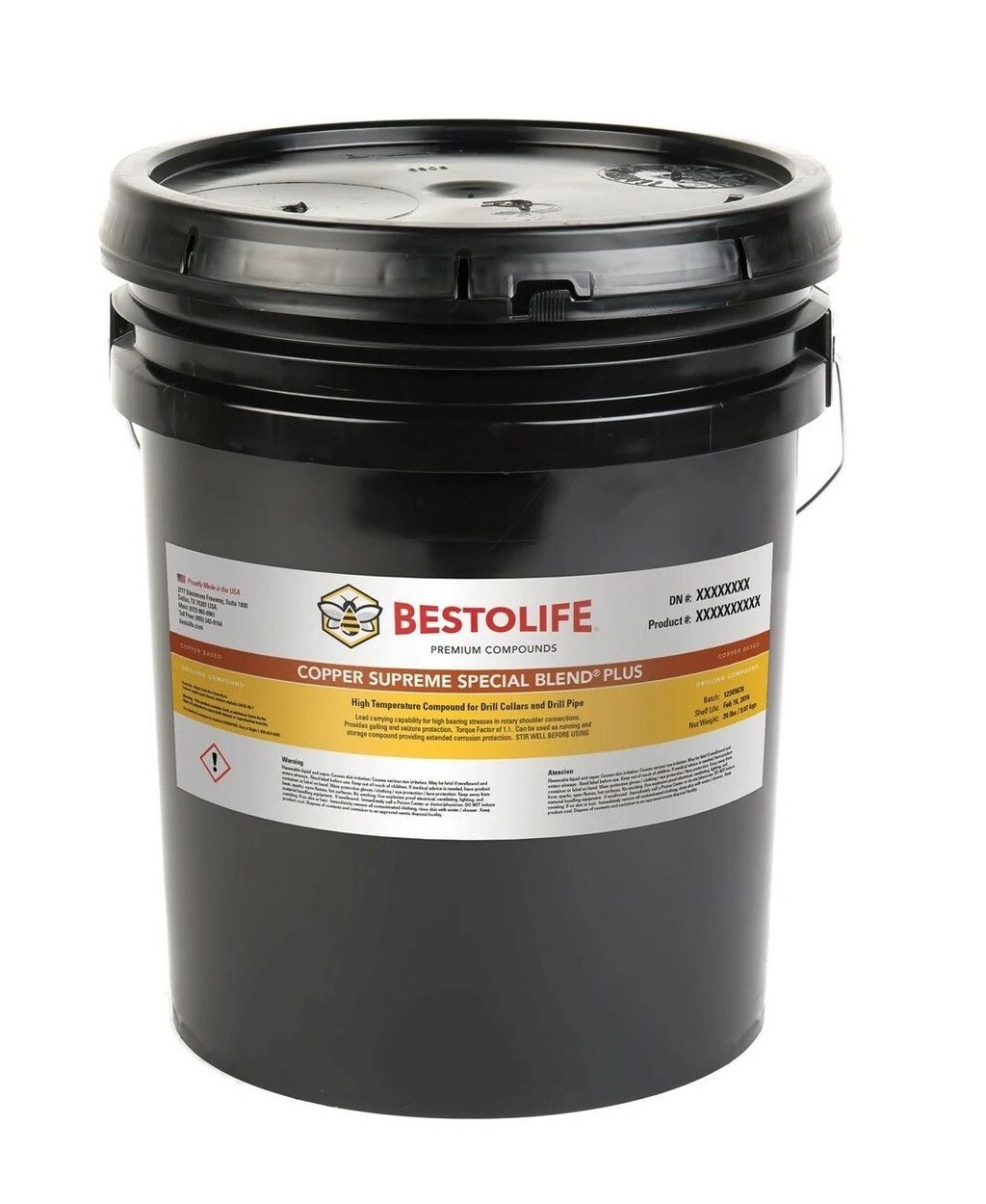 Bestolife® Copper Supreme Special Blend® Plus
BESTOLIFE® Copper Supreme Special Blend® Plus (CSSB Plus) adds a proprietary corrosion inhibitor to the original CSSB formula, providing excellent storage protection in addition to its superior running capabilities. CSSB Plus guards against corrosion, resists washout, and will not harden or bleed excessively in storage.
APPLICATIONS
High temperature compound for drill collars and drill pipe with storage protection. Recommended for all drilling applications (rotary-shouldered connections), including high temperature environments. It is also effective for use on slides, jacking systems, cantilever type rigs and assemblies.
PRODUCT CHARACTERISTICS
Color: Copper
Penetration: 310-330 (ASTM D 217)
Weight/Gallon: 10.2 pounds/gallon
Dropping Point: ≥500°F (≥260°C)
Flash Point: 399°F (204°C)
Brushable To: 15°F (-9°C)
Friction Factor: 1.15*
ASTM B117 Salt Spray Test: 2500 hours (min)
Shelf Life: 4 years (unopened container)
Contains: Copper flake, synthetic and amorphous graphite, and other non-metallic additives
---