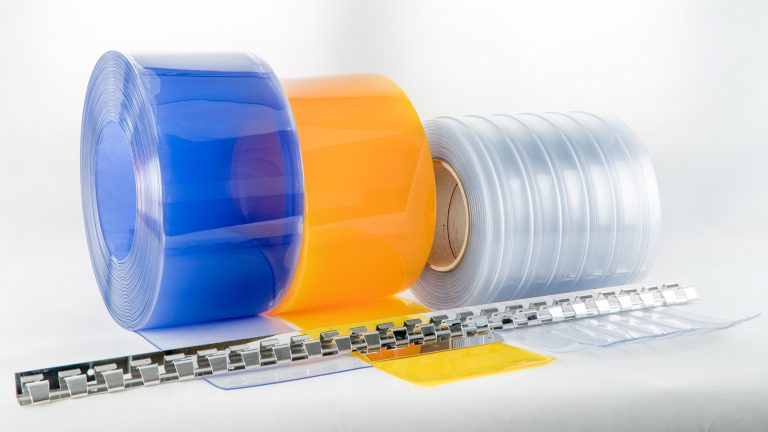 Polyvinyl Chloride (PVC) is one of the most widely used polymers in the world. Due to its versatile nature, PVC is used extensively across a broad range of industrial, technical and everyday applications including widespread use in building, transport, packaging, electrical/electronic and healthcare applications.

PVC is a very durable and long lasting material which can be used in a variety of applications, either rigid or flexible, white or black and a wide range of colours in between.

The first patent for a polymerisation process to manufacture PVC was granted to German inventor Friedrich Klatte in 1913 and PVC has been in commercial production since 1933. The material now accounts for about 20% of all plastic manufactured world-wide, second only to polyethlene.
Plastic PVC strip curtains are curtains made of PVC strips of different width, thickness and type, which are usually attached to the beams called hook on track with different overlappings of strips.
---